SAAHO
Feature Film
STARRING: Prabhas, Shraddha Kapor
DIRECTOR: Sujjeth
PRODUCTION: ODU Movies / UV Creations / India
LOCATIONS: Pula, Novi Vinodolski, Krk / Croatia
CATHERINE THE GREAT
TV Series
STARRING: Helen Mirren, Jason Clarke
PRODUCTION: New Pictures / BlueBolt / UK
LOCATIONS: Adriatic Coast / Croatia
MAKE IT WITH YOU
TV Series
STARRING: Ken Enrique Gil, Elizabeth Soberano
DIRECTOR: Cathy Garcia-Molina
PRODUCTION: ABS-CBN / Philippines
LOCATIONS: Dubrovnik, Orebic, Split / Croatia
FILMCroatia

is the link between international Producers
and filming on location in Croatia.
We are a full-scale production company and have the ability to provide complete Production Services and assist with logistics on various productions including feature films, documentary films, reality and other TV series, commercials, music videos and all other TV programming and photo-shoots at any level of cost or complexity.
Everything from the full support of a well-established Production Services company to individual bi-lingual fixers, location managers, line producers, local crews and talents.
Founder / Unit Production Manager
Alen has been working as a Producer and D.P. for over 30 years. He was born in Croatia and moved to Los Angeles in 1992.
As 25 years old he started his wide-ranging experience with ENG reporting from war zones in the Balkans, continuing with around the globe travel, expeditions, and adventure programming productions world-wide.
He experienced often unique and complex demands that film and TV crews have when producing in foreign countries. With strong ties to production professionals in Croatia, he established Production Services Company FILMCroatia in 2004 as a link between international Producers and filming on location in Croatia.
Alen is involved in selected projects worldwide as a freelance D.P., an Advisor, or as a Producer.
Coordinating Fixer / Line Producer
Ivan was born in Croatia and has been working as

a D.P. and a Producer for most of his life.
In 2002, in Zagreb, Ivan established a highly successful production company Blenda Ltd. that focused on high-end commercial and documentary productions. Many of his own projects and various for international and Croatian clients.
Ivan worked with Alen on many productions over the years and in 2015 they joined forces and are now partners in facilitating all

FILMCroatia

clients.
Besides Ivan's forte in extreme ENG filming, including underwater, aerial and slow motion, he is a great dedicated organizer and a project facilitating guru.
FILMCroatia Split Office Mng.
Marine Expert /

On-Water Safety
Aerials and Transport Mng.
FILMCroatia Dubrovnik Office Mng.
Flora & Fauna Expert / L.M.
FILMCroatia Canada Office Mng.
Southern Bosnia and Herzegovina Location Mng.

Providing logistics and production services exclusively
to international production companies filming in Croatia.
Our services extend to Slovenia and Balkan countries of Bosnia, Montenegro and Macedonia.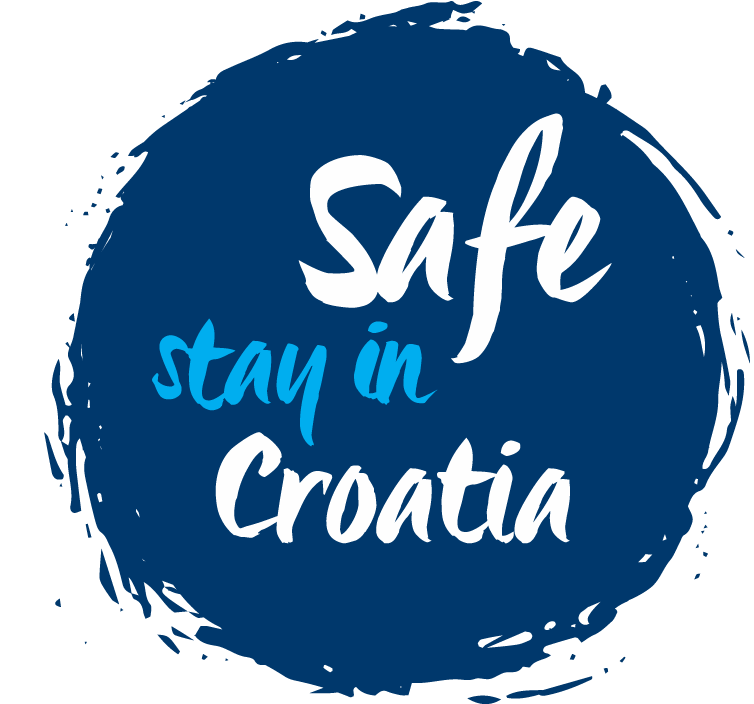 We can assist with location scouting, story development, fixers, local production crews, equipment, transportation, scheduling, budgeting, accommodation, catering and location permits.

...since 2004.
Work Permits, Location Film Releases and GL insurance
We deal with red tape and bureaucracy to sort all filming releases and obtain crew Temporary Work Permits allowing Producers to focus on pre-production and creative work.
Our connections allow us to facilitate high-level contacts.
We provide customized General Liability Insurance for all levels of production and budgets.
Location Scouting and
Creative Development
We have our own database with pics and videos of countless locations, landscapes and roads.
On-demand we do comprehensive micro-location custom scouting reports with photo, video, drone footage, accessibility, Lumos and eventual restrictions information.
We can assist on all levels with creative development.
Local Crews and Talents
We do scheduling, budgeting and management of local crews. Our crew are bi-lingual and proven professionals with experience on various film and TV productions. Our crews are non-union with fair and competitive day rates.
We provide access to talents and organize casting through CCC, the associated agency Croatian Creative Casting.
Logistics
We work with proven local service providers and will bring the best prices and reduced rates for accommodation, catering, transportation, equipment rentals, medical and security teams and local labor. Our referenced providers, throughout all countries we work in, allow us to plan and quickly confirm all possibilities for production's logistic needs within the budget, allowing Producers to focus on the shoot.
Equipment Rental
We have accounts with major rental houses in Croatia, Germany and Austria assuring that replacement gear can be shipped to a location within the shortest time.
We can achieve discounted rates for most rental gear fitting to a variety of production budgets and requirements.
Budgeting
We do a quick turnaround and deliver an accurate budget with up to date rates and prices.
We negotiate all local deals to get the best cost-effective solutions to fit the given production budget.
We can manage and process payroll for local crew, rentals and all local services.
Air, Road and Underwater
We can arrange aerial filming and photography by a helicopter, fixed-wing or drone, with all the permits needed.
We have our own camera cars/crews and work with experienced close-proximity drivers for filming car chases etc.
Complex expeditions with underwater filming and photography can be organized with specialized SCUBA boats.
Health and Security
We comply with and implement all current Covid-19 protocols.
On request, we provide a detailed and comprehensive risk assessment. We always have an emergency plan and exclusively work with CroMedic for all on-location Medical staff or emergencies. All levels of security for work on location, including VIP, can be provided.
​
B-roll Footage
We work closely with Croatian award-winning stock and time-lapse cinematographers (E.g. Romulic & Stojcic) to provide unique stock or
B-roll footage on demand.
Neighbourhood Locations
All we do in Croatia we can arrange and execute in neighbouring Slovenia and Balkan countries of Bosnia and Herzegovina, Montenegro and Northern Macedonia.
​
​
Tell us about your project
Direct Contacts:
​
Phone:
Alen +385 97 667 3707
Ivan +385 91 233 9840
​
WhatsApp:
+385 97 667 3707
​
Skype: FILMCroatia
Zagreb
HQ

Office
FC Production Services Ltd.
Ljubinkovac stube 5
Zagreb, 10000
Croatia
​
Split
Office
FILMCroatia
Odeska 13
Split, 21000
Croatia
​
Dubrovnik
Office
FILMCroatia
Kneza Branimira 51
Dubrovnik, 20000
Croatia
​
Canada
Office
High Seas TV Inc.
1578 Colborne Street East
Langfort, N3T 5L4. Ontario
Canada
​